Signature Global "The Millennia" Sector 37 D, Gurugram
Signature Global, known for its countless accomplishments in launching Affordable Housing Projects, is bringing another project to live in the lap of nature with close proximity to places like Dwarka Expressway, Sector 37D – Gurugram. "Project Designed by Padmabhushan : HAFEEZ CONTRACTOR
Signature Global "The Millennia" Gurgaon launched with 2BHK option connecting to Dwarka Expressway and Pataudi Road. Signature Global Affordable Housing Sector 37D Gurugram developing by builder  SIGNATURE GLOBAL. where amenities and specifications are categorised for 1BHK, 2 BHK & 2BHK +Study residences. It is connected to IGI airport via Dwarka Expressway. The upcoming residences are builder under the scheme of Pradhan Mantri Awas Yojna Gurgaon. Signature Global Gurgaon Sector 37D plans for pleasant living where they can accommodate their lifestyle according to Gurgaon.
Signature Global "The Millennia" Sector 37D has to develop comfortable residences at new Gurgaon city. These apartments are combined with latest specifications. It is designed by Padmabhushan : HAFEEZ CONTRACTOR for quite beautiful residences. Signature Global Sector 37D Gurugram has the latest arrival of apartments that attract the homebuyers to book the units under PMAY. The builder has established images in NCR where they delivered residential as well as commercial projects in Gurgaon city. The project is building at Gurgaon city, which is known by the commercial hub of NCR connected to Delhi, Noida, Faridabad and Ghaziabad.
LOCATION  ADVANTAGES
Minutes away from Dwarka Expressway.
2 min. away from proposed Metro Station.
Faster access to Hero Honda chowk, IMT Maneshar, NH8 & Multi-utility corridor.
Present in already inhabited area with established market, schools like (Nabya School, Euro International school etc.).
Transportation & Medical facilities like (Park Hospital, Vedik hospital, Balajee hospital, SGT Medical college and Hospital) are nearby.
More than 5 world class hospital within minutes.
1800 MNC's are close by.
15 Minutes away from IMT Maneshar.
15KM from AIIMS, Jhajjar.
Several 5 star hotels and fine-dining restaurant right around the corner.
Over a dozen malls with multiplexes & food-court area
Bird sanctuary, bio-diversity park and several green area are near by.
2 km from Basai-Dhankot Railway Station
10 minutes from Gurgaon Railway station
USP of 37 D
Maximum open space for residents
Minimum vehicular movement
Cost effective structure
Proper light and ventilation for all rooms
No overlooking between towers
Safety for children within campus
Efficient space planning
Optimum housing unit size
Double height entrance lobbies
Attached toilet for all bedrooms
Maximum frontage to all commercial shops
No utilities facing exterior of the building/ garden/ road
PROJECT APPROVALS
Coloniser/Developer: Signature Global (India) Pvt. Ltd.
LOCATION
Sector 37D, Dwarka Expressway,Pataudi Road, Gurugram
File ID- LC-3282A LICENSE NO. 4 OF 2017  approved on  DATED 02.02.2017
BUILDING PLAN APPROVAL Memo No. ZP-1140/SD(BS)/2017/12572 dated 08/06/2017 Sector 37D Gurugram
PROVISIONS
Project Area: 9.70 Acres comprising a total 1448 flats out of which 5% Flats reserved for management quota and 95% for public.
Community Facilities: One Community Hall of 185.810 sqm. And one Anganwadi cum-creche of 185.810 sqm.
APARTMENT DETAILS
Unit Details
Type
Units
Carpet Area (sq.ft)
Balcony Area(sq.ft)
Total flat cost
5% Total Flat Cost
T1
2 BHK
346
552.36
79.653
2249267.6
112463.38
T2
2 BHK
346
585.944
79.545
2383547.252
119177.3626
T3
2 BHK
346
519.229
79.653
2116742.463
105837.1231
T4
2 BHK
346
596.126
79.653
2424331.669
121216.5835
T5
1 BHK + STUDY
2
496.905
59.094
2017165.624
100858.2812
No. Of Units for Public
 
1376
–
No. Of Units in Mgt Quota
72
–
Total Area = 935848.8 sq.ft

**Prices is All Inclusive
PROJECT FEATURES
0% Maintenance for first 5 years.
Freehold property with Registry
No hidden costs
100% Power & Water Back Up
More Than 65% Green Area
Landscape Garden
Exclusive Children play area
Fully fitted with kitchen & bathroom fittings
Passenger and Service elevators in each tower
Spacious and well structured layout
Optimization of natural light
Sports facility with games area, badminton court, basket court, etc.
Rain water harvesting
Fire Protection Systems
Allotted Parking
PAYMENT PLAN
AT THE TIME OF APPLICATION 5% OF FLAT COST
WITHIN 15 DAYS FROM THE DATE OF ALLOTMENT 20% OF FLAT COST
WITHIN 6 MONTHS FROM THE DATE OF ALLOTMENT 12.5% OF FLAT COST
WITHIN 12 MONTHS FROM THE DATE OF ALLOTMENT 12.5% OF FLAT COST
WITHIN 18 MONTHS FROM THE DATE OF ALLOTMENT 12.5% OF FLAT COST
WITHIN 24 MONTHS FROM THE DATE OF ALLOTMENT 12.5% OF FLAT COST
WITHIN 30 MONTHS FROM THE DATE OF ALLOTMENT 12.5% OF FLAT COST
WITHIN 36 MONTHS FROM THE DATE OF ALLOTMENT 12.5% OF FLAT COST
NOW GET A CHANCE TO APPLY WITH PRADHAN MANTRI AWAS YOJANA
Avail subsidized rate of interest of 6.5% Under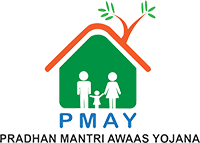 Save upto 2.2 Lacs under PMAY
ELIGIBILITY FOR PRADHAN MANTRI AWAS YOJANA
The main beneficiaries of this latest housing for all scheme 2022 will be –
Women
People belonging to Scheduled Casts(SC)
People belonging to Scheduled Tribes(ST)
Economically weaker section(EWS)
Note – In order to verify that the applicant belongs to the EWS or LIG group, the applicant needs to submit self-certificate or Affidavit as proof of Income.
The income should not exceed –
Rs. 3 Lakh p.a. for EWS applicants
Rs. 6 Lakh p.a. for LIG applicants
AGE –
Age of the applicants should be between 21 to 55 years.
Loans Under Pradhan Mantri Awas Yojana
The benefit of Pradhan Mantri housing Scheme is that EWS and LIG Beneficiaries of Economically Weaker section (EWS) and Low Income Group (LIG) looking for house loan would be eligible for an interest subsidy at the rate of 6.5% .
This will be valid for 15 years or during tenure of loan whichever is lower on the initial Rs. 6 Lakh. Any additional loan/s beyond Rs. 6 Lakh, will be at nonsubsidised rate.
There is no limit for the loan amount
Call or Whatsapp on +91-9310872718
Cost of Application Form is Rs. 1000/- (As Fixed By HARYANA GOVERNMENT)
Application Form cost -RS. 1000/- is discounted for our old Customers.
Get Enquire