AIPL "BUSINESS CLUB" Sector 62, Golf Course Extension Road, Gurgaon
About AIPL:
Started in 1991, Advance India Projects Limited (AIPL) has been in the real estate business for the last 24 years and has delivered over 47 projects across various asset classes including Grade A Office Complexes, townships, malls, high street and homes primarily in NCR followed by Punjab and Rajasthan and continues to maintain a majority of them.
About Project:
Engineered to perfection, AIPL Business Club is a future office project and will be the latest addition in AIPL's diversified portfolio of Real Estate Offerings.
The Principal Architects of the project, Morphogenesis are one of the leading architects in the world and the recipients of numerous National and International awards.
AIPL Business Club is a novel concept that creates the perfect blend of business and pleasure, aptly called 'Business at Leisure'. A perfect business destination.
Home to world-class facilities, The Business Club will give you a truly international feel.
"AIPL BUSINESS CLUB" is being planned as multi-storied structure consisting of 2 basements and 3 towers of different heights (Ground+12, Ground+16, Ground+20).
PROPOSED CONFIGURATION
2 Basements
Ground Floor (Retail)
4 levels of Multi Level Car Park
14 levels of Office space
Approximately 1100 parking bays
PROJECT HIGHLIGHTS
700,000 sq.ft. of office space.
Corner Site with frontage & entrance from main 60 mtr wide & Secondary entrance from 24 mtr wide sector road.
IGBC Gold Certification proposed.
Access Controlled basements & tenant floors.
Food court on ground floor of approx 17000 sq.ft. in addition to a restaurant serving the building occupants.
Corporate Retail shops facing 24 mtr sector road.
Ample Car Parking :Spread over two level of basements, four levels of multi-level car park above ground level & surface parking for visitors.
Approx. 55000 sq.ft clubbing facility for building occupants.
5th Floor dedicated as club floor with amenities such as Business Center, Health Club, Swimming Pool, Coffee Shop and Executive Lounge.
Flexible office areas ranging from 5000 to 55000 sq.ft on one level.
Multi-tier security system:
– Accessible controlled passenger elevators going up to office floors.
– Access control to all parking levels.
– CCTV Cameras in all common areas.
– Manned security throughout the complex.
Landscaped terraces at various levels breaking visual monotony.
Double glaze façade for sound & heat resistance.
Dedicated parking for car pool & bus base.
FACADE DESIGN
"Extraordinary & Exceptional"
Facade is being designed based on solar and shadow analysis, inputs from the facade and green consultant using multiple features like double insulated glass, shading devices etc. to ensure better heat reduction and energy efficiency through reduction in the HVAC load of tenant area, thereby reducing their recurring cost.
Year round space temperature control.
Use of Curtain Wall Glazing with vertical fins as a means of support to ensure that there is least obstruction in the glazing.
LOCATION MAP
SITE PLAN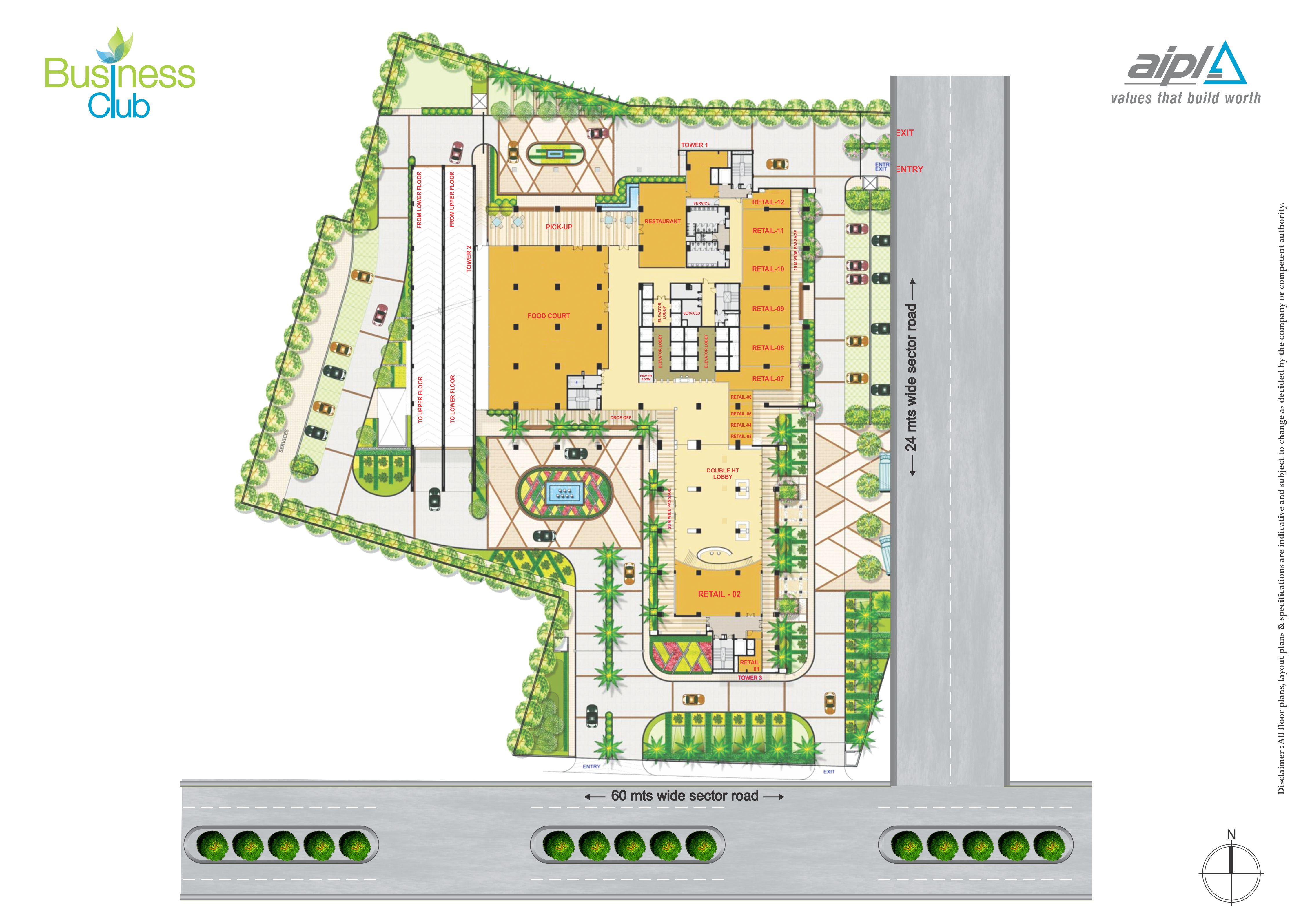 FLOOR PLAN
PRICE LIST
Price List – Office Space
Sale Price
Rs. 9375/- Per Sq. Ft.
Lease Guarantee
Rs. 62.5/- Per Sq. Ft. (8%)
Monthly Return till Possession
10.50%
IFMS
Rs.150/- p.s.f
PAYMENT PLAN
Down Payment Plan
Booking Amount
Rs. 5 Lacs
Within 30 Days
10%
Within 90 Days
90%
[gravityform id="1″ title="true" description="false"]

Call or Whatsapp on +91-9310872718
Get Enquire