Supertech Mart Commercial Retail Shops Sec 79, Gurgaon
Welcome to Supertech MART at Basera, Sec 79, Gurgaon
A OPPORTUNITY TO RULE THE RETAIL MARKET.
A New Gurgaon is born! And it is Indeed "Goodgaon". Supertech gives you an opportunity to own your dream Home in the millennium city if India at surprisingly low prices.
Supertech Introducing "Supertech Mart" at Basera Sec 79, Gurgaon. An exclusive shopping arena dedicated for you. Located in the golfing hub of Gurgaon as a part of the 200 acre mega township -Aadri, this development is sure to take your breath away.
Supertech Mart at Basera will offer shopping options from 346 sq. ft. to the maximum 8000 sq. ft across 3 floors -Lower ground, Ground & First Floors. Nestled on a 24 meter wide road. Supertech Mart Will not only dedicatedly cater to the 2000 families at Basera Sec 79 Gurgaon but to the entire township making it a blink-and-you-miss-opportunity for all.
Supertech Mart Sec 79 Gurgaon, a High Street Retail Market offers open air shop spaces that are low maintenance. It is the only retail hub for thousands of affluent families at Basera and many more at Sector 79. Your choice of investment will soon be the first choice of a complete shopping destination for many.
Shop sizes of approx. 346 – 800 sq. ft.
Dedicated space for banks and anchor stores
Total site area of 12.10 acres including 1976 residential apartments
Low maintenance shops to cater to basic needs
Dependence of about 2000 ++ families within the complex and nearby residents
PROJECT APPROVALS
Coloniser /Developer: Revital Reality Pvt. Ltd. Development arrangement with Supertech Ltd. Lic. No/Year:
163 of 2014 dt. 12.09.2014
164 of 2014 dated 12.09.2014. Combined Zoning Approval Dwg No. DGTCP-4971 dt. 03.11.2014.
LOCATION
Sector 79,79B, Dwarka Expressway, Gurgaon
LOCATION ADVANTAGE
5 Minutes from proposed metro
20 Minutes from Delhi
30 Minutes from IGI Airport
5 Minutes from NH – 8
PRICE LIST
Basic Sales Price (per sq. ft.) for Ground Floor
Floor
PLP
CLP
GF
14500
14000
Basic Sales Price (per sq. ft.) for Lower Ground Floor
Floor
PLP
CLP
LGF
12500
12000
Basic Sales Price (per sq. ft.) for First Floor
Floor
PLP
CLP
FF
10500
10000
 One time charges
IFMS
Rs 100/
EDC/IDC
As applicable
Electricity Installation Charges (min 2kW)
Rs 20000/ kW
Power Back UP
Rs 20000/kW
PLC's
Corner
5% of BSP
PAYMENT PLAN
Possession Linked Payment Plan
On Booking
5  Lacs
Within 30 Days of Allotment
10% of BSP Less booking Amount
Within 90 days of Allotment
20% of BSP
On Completion of Superstructure
30% of BSP + 50% Addl. Charges
On Offer of Possession
40% of BSP + 50% Addl. Charges
Time Linked Payment Plan 
On Booking
5 lacs
Within 45 days of booking
20% less 5  lacs
On Start of Excavation
12.5% of BSP
Witihin 6 months after Excavation
10% of BSP + 25%(EDC/IDC)
Within 12 months after Excavation
10% of BSP + 25%(EDC/IDC)
Within 18 months after Excavation
10% of BSP + 25%(EDC/IDC)
Within 24 months after Excavation
10% of BSP + 25%(EDC/IDC)
Within 30 months after Excavation
10% of BSP + 25%(EDC/IDC)
Within 30 months after Excavation
10% of BSP + 25%(EDC/IDC)
Within 36 months after Excavation
12.5% of BSP + 25%(EDC/IDC)
On Offer of Possession
5% + Other Charges(if any)
FLOOR PLAN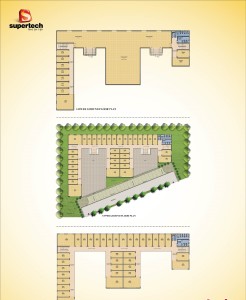 LOCATION MAP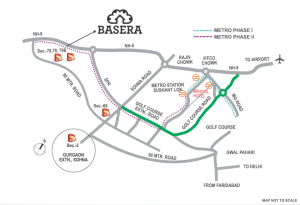 Call or Whatsapp on +91-9310872718
Get Enquire