Flyovers or underpasses for Gurgaon's Sohna Road & Huda City Centre crossings in the works
Gurgaon: A meeting of the special task force constituted to monitor development work in Gurgaon on Thursday (07/04/2016), gave its nod for the appointment of consultants to construct flyovers or underpasses on Sohna Road and Huda City Centre crossings.
The consultants will conduct a feasibility study before deciding on the modalities of construction. The meeting was presided over
by chief secretary D S Dhesi.
Huda City Centre is often dogged by traffic problems, with autos parked outside the Metro station eating up a lot of road space. On a bad day, one could take 30 minutes just to cross the road here.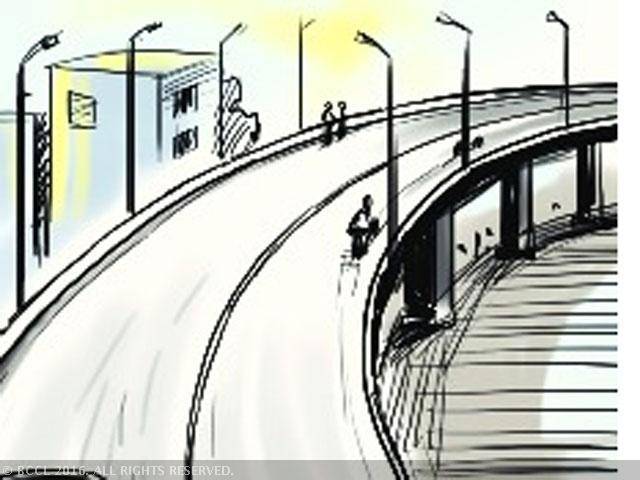 At the meeting, proposals to build flyovers or underpasses on Sohna Road at Fazilpur Chowk, Vatika Chowk and Subhash Chowk were made. They are expected to smooth traffic flow to a great extent.
The authorities are also planning to construct a flyover or underpass near Atul Kataria Chowk. "It will help reduce traffic load on Old Delhi Road," said deputy commissioner T L Stayaprakash.
Heavy movement of commercial vehicles belonging to some automobile firms, often cause huge traffic jams on this road, he said.
The Haryana government is also awaiting the Union government's nod to build flyovers on Sohna Road, as they are part of the national highway project.
In the meeting, it was decided that MCG will take over the construction of the remaining portion of the service road on Sohna Road, from Rajiv Chowk. The conversion of Basai Road into a four-lane highway is held up due to pending acquisition of 2,000 sq yd of land in the area.