Dwarka Expressway: Landlosers' way to new homes cleared
GURGAON: The revised layout plan of Sector 110 A has been approved by Huda, paving the way for allotment of alternative plots to ousters for the Dwarka expressway project and clearing a major hurdle in the way of the completion of the much awaited new corridor between Gurgaon and Delhi.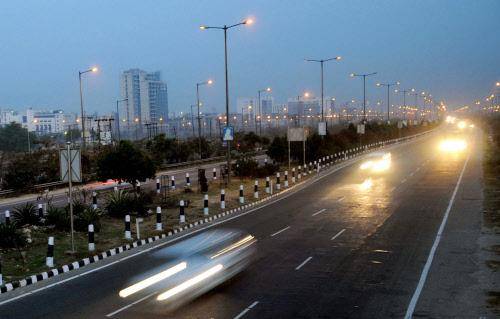 Huda officials said that with the green signal to the new plan, a draw of lots will be held at the end of next month to accommodate families displaced by the construction, said officials.
There are 528 houses in New Palam Vihar, Tekchand Nagar and Kherki Daula that are coming in the way of the project. According to the revised layout plan, 478 of these will get plots in Sector 110A while the rest will be rehabilitated in Sector 37C.
The department of town and country planning (DTCP) had sent the revised layout plan to Huda in the first week of March. "The layout plan has been approved with a few changes," said planning officer Jaibir Sharma.
The plan states that the 478 plots will be built on 14.60 acre of land, while 17.89 acre will be reserved for open space and roads. A shopping complex will come up on 1.36 acre, a nursery school in 0.65 acre of land, whereas 0.2 acres will be reserved for religious activities. Officials said the plots will range from 550 square feet to 5,500 sq ft in size, with a large majority of plots being in the small category.
With the last major hurdle in the form of allotment of alternative plots now almost over, Huda expects the work on completion of the expressway to pick up pace.
The CM had set June 2016 as the deadline for completing the project, which has been held up due to land acquisition, because of which only 14.33 km of the 18 km road has been completed.