Adani Realty Samsara, Sector 60, Golf Course Extension Road, Gurgaon
About Adani Realty 
Adani Realty is one of the youngest arms of India's top infrastructure and development conglomerate – Adani Group. With a commitment to getting India on par with the most advanced countries around the world, we have begun development in our most promising cities; integrating the finest design aesthetics with cutting edge construction technology.
As part of the Adani Group, we have a legacy of Trust and Excellence we live up to; a fact that has driven us to achieve a lot in a relatively short period of time. At present, we are developing over 69 million sq. ft. of residential, commercial and social club projects across Ahmedabad, Mumbai, Gurgaon and Kochi. Our aim is to revolutionize real estate; keeping in mind the varied aspirations and lifestyles of new age India.
About Brahma
Brahma's current investments include residential and commercial real estate projects within India. Brahma's residential portfolio includes plotting, villas, floors and apartments. The commercial portfolio includes class-A corporate office space and luxury and premium lifestyle and retail centers. Currently, Brahma is focused on Northern India with projects based in Panchkula, Greater Chandigarh and Gurgaon. We strive to add value to these projects at each stage of the development process including land acquisition, licensing and approval, design and development, sales and marketing and project management.
About Project
Welcome to Gurgaon's First Neighborhood
Located in sector 60 on the prime Golf Course Extension
Exclusive Villa Floors in 18 acres (Low density living)
Low rise development
Strategic location,Fast developing into a bustling neighborhood with many projects close to completion.
All social amenities in close vicinity and already operational
Well connected to Golf Course road, Sohna road & NH8
In closed vicinity of under construction rapid metro rail
Get to Choose Your Neighbor… call us to know more
A Good Life awaits You.
Modern design with best of amenities & specification
Strategic and well connected location
Housed in an already inhabited and posh neighborhood, with all the major social amenities at a walking distance.
Designed by a renowned International architect
Next to upcoming high street retail hub – The Inspire, and the luxurious club – The Belvedere
Like minded community – you can even choose your Neighbor
Comes with the Adani Realty promise of timely delivery(Adani Group)
Exclusive Villa Floors
Enjoy an exclusive lifestyle akin to a Villa with the privacy of an Independent Floor, a private basement and an exclusive terrace area.
Choice of 3 & 4 BHK Villa Floors with lift.
Dedicated Car Parking
One of the low density Villa floors with only 222 units in 18 Acres.
Independent House Vs Villa Floors
| | |
| --- | --- |
| Independent House | Samsara – Villa Floors |
| • Security concern | • Gated community with 3 tier security |
| • Higher Cost of Buying | • Cost effective Villa floors with personal basement & terrace |
| • Higher Cost of Maintenance & more personal engagement | • Low cost of maintenance & hassle free living |
| • Lack of social amenities | • Enjoy Social amenities next door like Club, Pool, Spa ,Sauna, Gym. Outdoor & Indoor Activities |
Apartment Vs Villa Floors
| | |
| --- | --- |
| Apartment | Samsara – Villa Floors |
| • High rise with High Density – usually 700+ apartment in 18 Acres | • Low rise with low density – Only 222 units in 18 Acres |
| • Higher usage of common facilities Ex: lift, club, pool, etc. due to higher density. | • Enjoy amenities at your wish (Social club next door) |
| • Limited exposure to sunlight & fresh air. | • Exclusivity of 1 lift for 3 families |
| • High risk prone during earthquakes/tremors | • More space for family with personalized basement & terrace |
| • No access to terrace with limited space (No storage space) | • Health matters – Enjoy fresh air, sunlight & greens with better ventilation |
| | • Lower risk during tremors |
| | • Your very own personal terrace & personal basement |
With one of Gurgaon's Largest Social Club right next door..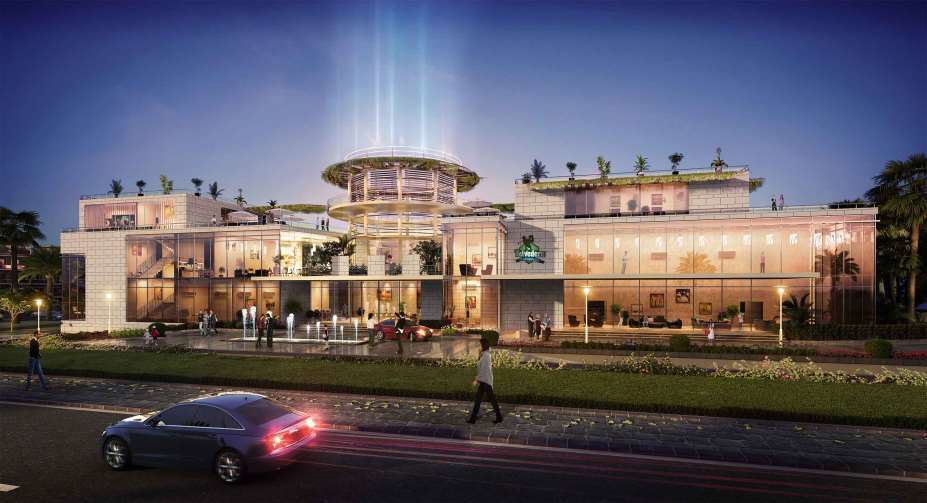 And high street retail and office complex a few steps away…
Floor Plan
Price List
| | | | | | | | | |
| --- | --- | --- | --- | --- | --- | --- | --- | --- |
| Type | Type (Nos) | In Sq yds | Floor Area (Sqft) | Basement (Sqft) | Terrace (Sqft) | Total Area (Sqft) | TSV (in Crs) | Avg Rate psf |
| 3BHK | A1 (36) | 239 | 1716 | 462 | 266 | 2444 | 1.67 | 6816 |
| 3BHK | B1 (52) | 263 | 1878 | 510 | 295 | 2683 | 1.82 | 6784 |
| 3BHK | AB1 (48) | 269 | 1905 | 516 | 295 | 2716 | 1.84 | 6791 |
| 3BHK | B2 (9) | 297 | 2130 | 576 | 340 | 3046 | 2.06 | 6757 |
| 4BHK+SR | C1 (21) | 342 | 2235 | 616 | 355 | 3206 | 2.18 | 6813 |
| 4BHK+ SR | C2 (15) | 426 | 2667 | 751 | 452 | 3870 | 2.6 | 6722 |
Payment Plan
Subvention Plan
Installments
Contribution
Payments
On Application
Rs. 11 lacs
On or within 30 days of Allotment
Customer
10% of Total Cost (less Booking Amount Rs.11 lacs)
On or within 60 days of Allotment
Customer
10 % of Total Cost
On Completion of Basement Roof Slab
Bank
20 % of Total Cost
On Completion of Third Floor Roof Slab
Bank
20 % of Total Cost
On Completion of Internal Brick Work, Plastering & Internal Services
Bank
20 % of Total Cost
On Completion of Internal & External Services
Bank
15 % of Total Cost
On Offer of Possession
Customer
5 % of Total Cost
Construction-Linked Plan
Installments
Payments
On Application
Rs. 11 lacs
On or within 30 days of Allotment
10% of Total Cost (less Booking Amount Rs.11 lacs)
On or within 60 days of Allotment
10 % of Total Cost
On Completion of Basement Roof Slab
20 % of Total Cost
On Completion of Third Floor Roof Slab
20 % of Total Cost
On Completion of Internal Brick Work, Plastering & Internal Services
20 % of Total Cost
On Completion of Internal & External Services
15 % of Total Cost
On Offer of Possession
5 % of Total Cost
Location Map
Site Plan
Call or Whatsapp on +91-9310872718
Get Enquire